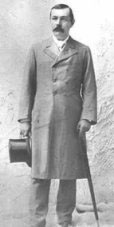 Sir Arthur Conan Doyle
I have wrought my simple plan
If I give one hour of joy
To the boy who's half a man,
Or the man who's half a boy.
---
Contents
CHAPTER
I. "There Are Heroisms All Round Us"
II. "Try Your Luck With Professor Challenger"
III. "He Is A Perfectly Impossible Person"
IV. "It's Just The Very Biggest Thing In The World"
V. "Question!"
VI. "I Was The Flail Of The Lord"
VII. "To-Morrow We Disappear Into The Unknown"
VIII. "The Outlying Pickets Of The New World"
IX. "Who Could Have Forseen It?
X. "The Most Wonderful Things Have Happened"
XI. "For Once I Was The Hero"
XII. "It Was Dreadful In the Forest"
XIII. "A Sight I Shall Never Forget"
XIV. "Those Were Real Conquests"
XV. "Our Eyes Have Seen Great Wonders"
XVI. "A Procession! A Procession!"
---
The Challenger Adventures
Sir Arthur Conan Doyle's
Scientific Romances
Being an account of the recent amazing adventures of Professor George E. Challenger, Lord John Roxton, Professor Summerlee, and Mr. E.D. Malone of the 'Daily Gazette'.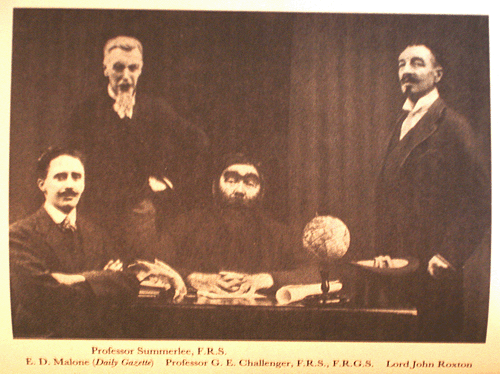 The members of the exploring party (From a photograph by William Ransford, Hampstead)
Foreword
Mr. E. D. Malone desires to state that both the injunction for restraint and the libel action have been withdrawn unreservedly by Professor G. E. Challenger, who, being satisfied that no criticism or comment in this book is meant in an offensive spirit, has guaranteed that he will place no impediment to its publication and circulation.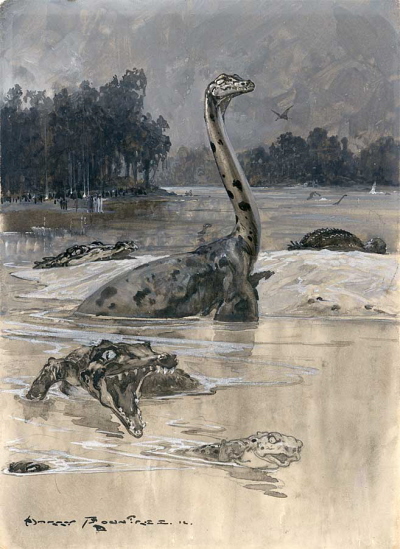 This special online edition prepared by Cory Gross for Silent Movie Monsters: Sir Arthur Conan Doyle's The Lost World. Images are all from the original illustrations and photographs accompanying the novel.