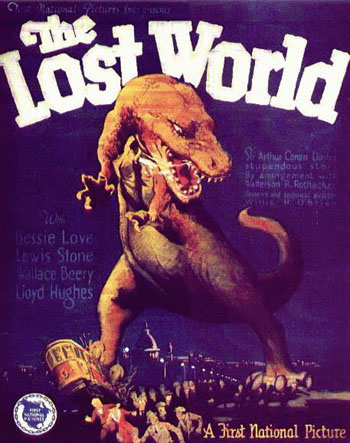 Theatrical posters.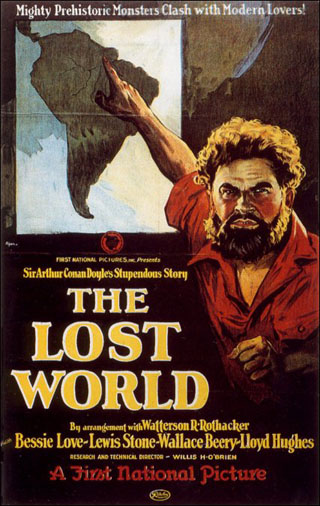 The original theatrical trailer.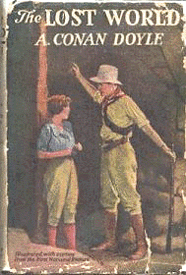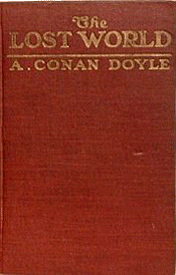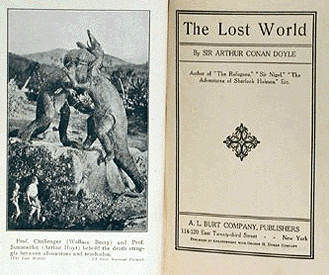 The photoplay edition of the novel, including 4 plates of
photos from the film. This edition was seen in the theatrical trailer.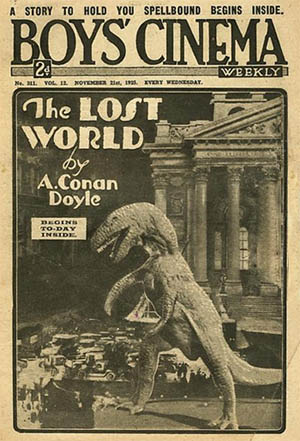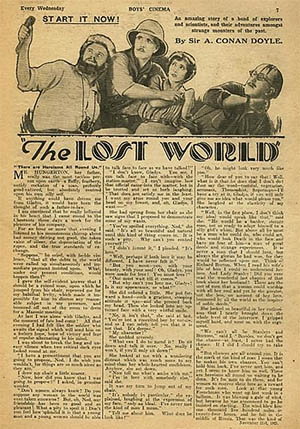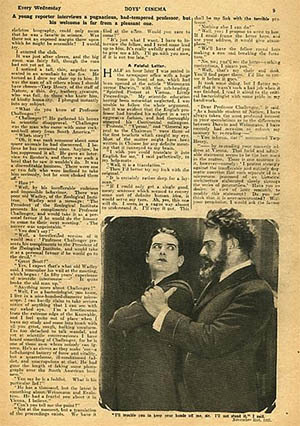 A November issue of Boy's Cinema Weekly,
featuring a photoplay serialization of the novel.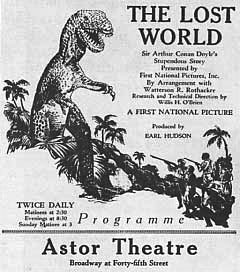 Programme cover for the Astor Theatre, New York City.

An absolutely wonderful print ad.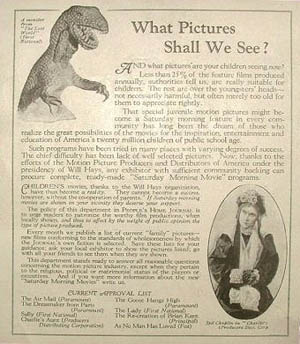 An ad promoting films deemed family-friendly
by Will Hays, with the implicaction that
The Lost World is not one of them.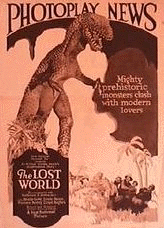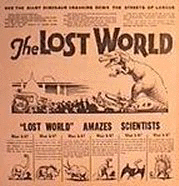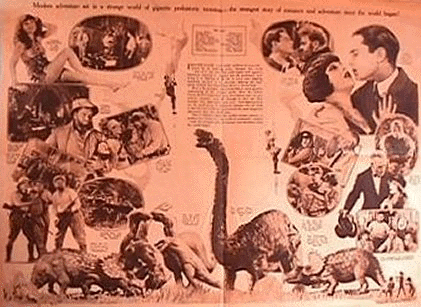 From a 1925 issue of Photoplay News, a film industry trade magazine.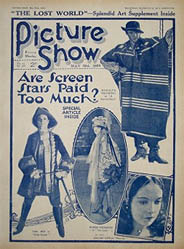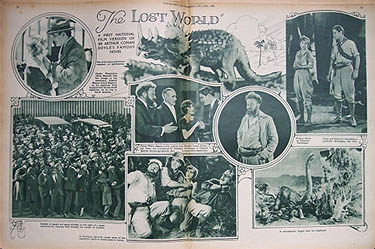 An issue of Picture Show magazine.
The silent era was not immune from cross-promotional advertizing and
product placement, as indicated by this ad for Corona typewriters.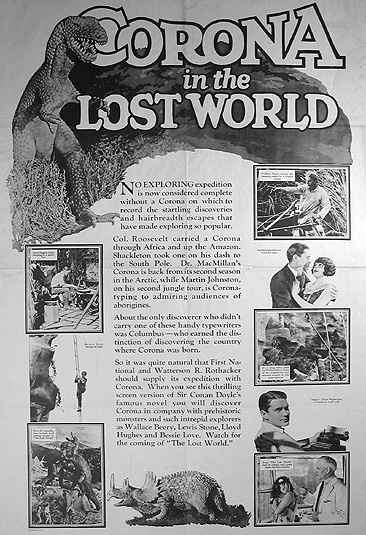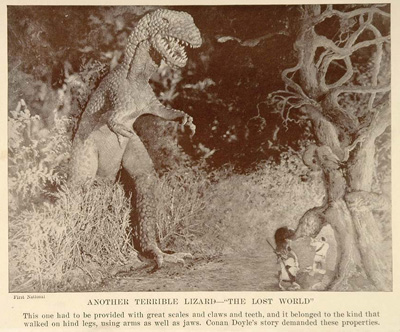 Promotional still photos as seen in a technical magazine.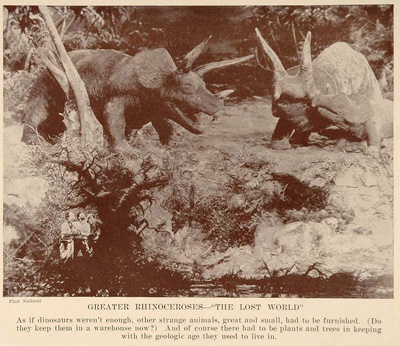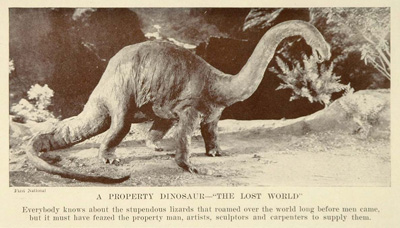 In the silent era, theatres would project a colourful glass slide
onto the screen to advertize forthcoming films.
This is the slide for The Lost World.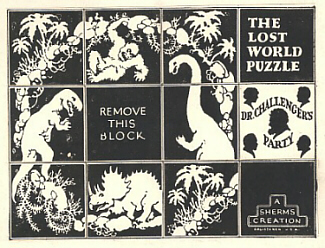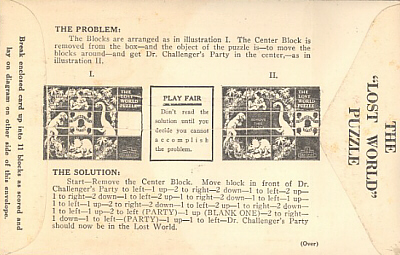 Paper puzzle merchandise tie-in. This puzzle by Bob Sherms
was advertized in a theatrical trailer featuring Milton Sills,
Lambert Hillyer and Bessie Love.